> Home Page

Classified Ads,
Buy or Sell for Free
---
Lots of folks are in the home inspection business these days, why should you hire me?
30 plus years "Hands On" Inspector Experience, knowledge obtained directly by doing.
Over 10,000 properties inspected in Colorado. Residential & Commercial properties, from downtown to the mountains.
Always The Best Price!
$ 199 for home inspections up to 3,300 sq. ft. in the Colorado Springs and Pueblo areas, including El Paso, Pueblo, Teller, Fremont, Kiowa and Douglas County.
Satisfaction Guaranteed.
Your money back in full if you are not satisfied with our services.

---
Hello,

I'm Bruce Fanning, I'm a home inspector and I've inspected thousands of of properties in Colorado.
I started looking at homes with my grandfather over 40 years ago. Since then I've bought, fixed up and sold properties, worked for several lenders, contractors, the Veterans Administration and I've inspected thousands of homes.

The story of how I got started in real estate is in Robert Allen's book "The Challenge".

I have more than 30 years "Hands On Experience" inspecting homes and buildings, new & old, in Colorado Springs, Pueblo, Teller County and all of Southern Colorado.

A complete Home Inspection is just $199 for houses up to 3,300 sq.ft.. Larger properties and commercial buildings are just slightly more but always the best price in Colorado!

Please call me to schedule your inspection anywhere in Southern Colorado; Colorado Springs, Pueblo, Fountain, Falcon, Manitou Springs, Woodland Park, Canon City, Monument, Pueblo West and all of El Paso, Pueblo, Teller, Fremont and Douglas Counties.
Bruce Fanning - (719) 685-5018

Your inspection will include all the important areas of your home:
Heating, Cooling, and Electrical systems;

Water Heater, Plumbing and Fixtures;

Windows, Doors and Garage;

Attic, Basement and/or Crawl Space;

the Roof, Foundation, Drainage on the property and much more.

I inspect residential single family homes, town homes and condos, repos and foreclosures, duplexes, fourplexes and multi-unit apartment buildings. Mobile home, modular home, rural, vacation and pre fabricated building inspections too.
I have inspected all kinds of commercial properties and leased space for: retail, restaurant, office and warehouse.
Radon and well water testing also.
Get your inspector type questions answered, more information and schedule an inspection by calling (719) 685-5018 anytime.
Thanks,
Bruce Fanning
---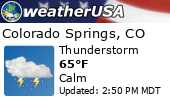 ---